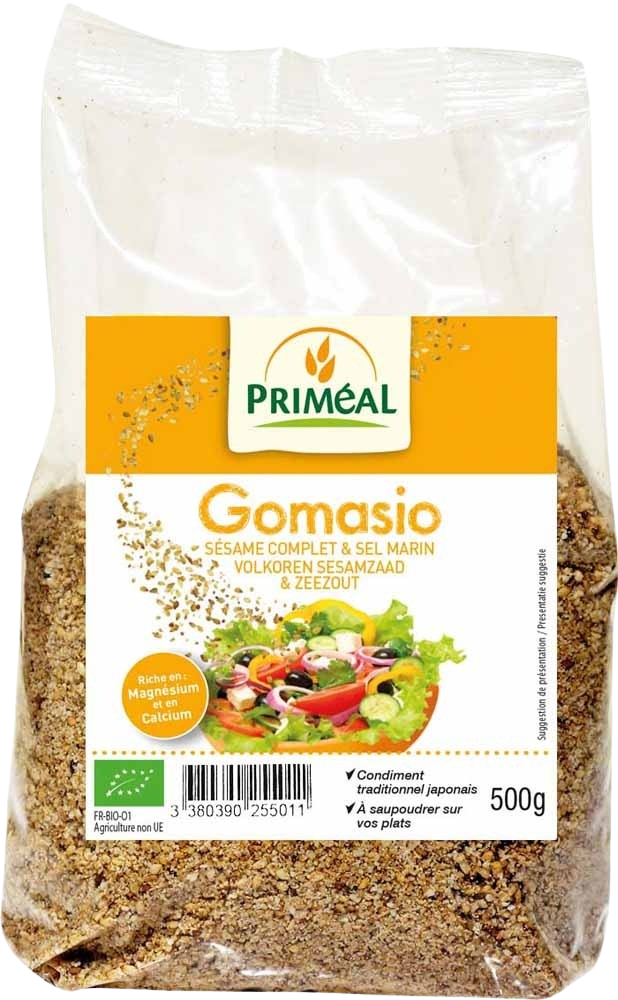 GOMASIO 500G
From organic farming
Net weight : 0,5 kg
Description
Awaken your senses with Priméal gomasio! A Japanese condiment made from salt and sesame, perfect for sprinkling on your salads.
Ingredients
Toasted* wholemeal sesame, sea salt (4%)



*from organic farming
Detailed preparation advice
Its roasted and salty flavour adds a pleasant touch to your dishes and can be used to replace salt. For sprinkling.
Where to buy
Nutritional values
Energy value
2 442 kj / 592 kcal
Fat content


of which saturated fatty acids

52,4 g


7,8 g

Carbohydrates


of which sugars

0,8 g


0,7 g

Fibers
12,8 g
Protein
22,8 g
Salt
5,2 g
Additional information
Keep in a dry place, at room temperature, away from sunlight
Rich in magnesium and calcium.