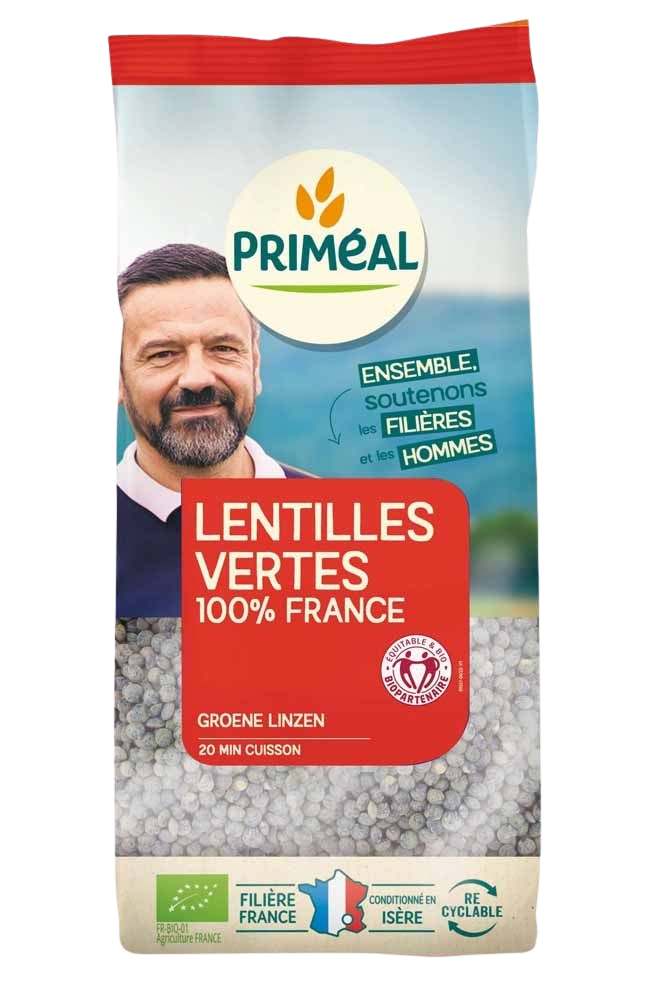 GREEN LENTILS 1KG
From organic farming
Net weight : 1,0 kg
Cooking : 20 mn
Description
The Anicia green lentil holds its shape well on cooking. From our supply chain in France.
Ingredients
Green lentils*



*organically grown



Reliable guarantee
Detailed preparation advice
Rinse 1 part lentils, put them in a pan of cold water, bring to the boil for 1 minute and then drain (this step helps to ensure that the lentils are well digested). Continue cooking in 3 parts water, covered, for 20 to 30 minutes.
Where to buy
Nutritional values
Energy value
1 305 kj / 309 kcal
Fat content


of which saturated fatty acids

1,8 g


0,3 g

Carbohydrates


of which sugars

41,5 g


0,5 g

Fibers
15,6 g
Protein
24,0 g
Salt
0,09 g
Additional information
Keep in a dry place, at room temperature, away from sunlight
Rich in protein and fibre.