SHOWCASING MADE IN FRANCE
Cereals and pulses are above all about their region of origin, which is sometimes difficult to reproduce elsewhere. As such, opting for a maximally organic and French supply is a courageous and militant choice. Yet this is what the Priméal brand does, by seeking to favour local ingredients for its recipes and by supporting biodiversity in the regions. PGI Einkorn from Haute-Provence, PGI Camargue rice, PDO chestnuts from Ardèche, hemp from the South-West, green beans or peas... These local crops are essential to biodiversity, to the life of the different French regions, and to the variety of our food.
LOCAL PRODUCTION!
Since its creation, Priméal has decided to invest in production tools in France and to establish privileged relationships with French farmers and producers. A commitment dictated by the desire to guarantee the quality, price and traceability of our products, but also to promote the know-how of passionate local producers and to contribute to the creation and stability of jobs in the regions.
FIRST AND FOREMOST A MANUFACTURER!
Priméal has 9 production units across France, each located as close as possible to its supply areas. This helps us reduce distances and stay close to producers. We process or package 3/4 of Priméal's products at these manufacturing sites.
Priméal, defender of local products and biodiversity
185
100% French references.
2 PGI products
PGI Camargue Rice and PGI Einkorn from Haute-Provence.
9
production sites supporting Priméal's expertise throughout France.

Our manufacturing workshops
SOUP'IDÉALE
SOUP'IDÉALE offers new organic, innovative and healthy recipes.
Equipped with Tetra Pack® technology, the production unit preserves the organoleptic qualities of the vegetables and guarantees totally recyclable packaging.
ALPHA NUTRITION
Located in La Séauve-sur-Semène (Haute-Loire), Alpha Nutrition is made up of 2 expert units. More than 70 employees work on the extrusion of gluten-free cereals and crackers for the Priméal brand.
BIO CAMARGUE
The company Bio Camargue joined the group in 2010. The company is a long-standing organic rice producer and is located in Arles (Camargue) where it processes and packages rice. It employs about 25 people.
BIOVIVER
Created in 1969, Bioviver was the first organic cannery in France. Today, divided into 2 units, one in Bazens and the other in Damazan, both are dedicated to preserving organic fruit, vegetables, ready meals and sauces, in jars or individual bags. Bioviver employs a total of 60 people.
HAUTE PROVENCE EINKORN PRODUCTION UNIT
The result of teaming up with approximately 30 producers and a miller, this unit located in Montguers in the Drôme collects and hulls einkorn from Haute Provence. The aim is to maintain knowledge and expertise in this unit in the heart of the einkorn production area. It was created 4 years ago.
EKIBIO - PACKAGING
Ekibio's headquarters and historical site are located in Peaugres, in the Ardèche. The site has three production units, including the grain and seed packaging unit since 1988.
EKIBIO - DRIED PASTA
The dry pasta production unit was created in 2003 and is based in Peaugres.
EKIBIO – WONDER GRAINS
Located in Peaugres, the pre-cooking and crushing unit for pulses and other seeds was added to the two other production units at the headquarters in 2020. About 40 people work in the 3 units.
PRODUCTION UNIT IN CHASSE-SUR-RHÔNE
Located in Chasse-sur-Rhône, in Isère, the site employs around 30 people. It has genuine expertise in mixing and packaging complex ingredients such as powders or seeds for food preparations (couscous, tabbouleh, cakes, etc.) for the Priméal brand. This production unit joined Ekibio in 2007.
PRIMÉAL IS THEREFORE COMMITTED TO CONSOLIDATING AND DEVELOPING THE ORGANIC SECTOR IN FRANCE ON MANY LEVELS: AGRICULTURAL LAND, PRIMARY PROCESSING, MANUFACTURING AND LOGISTICS TOOLS...
All stakeholders in your well-being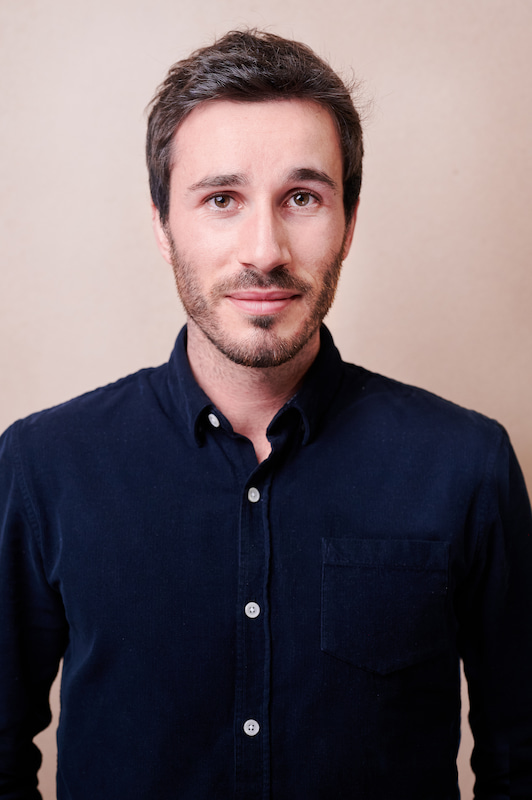 Testimonials
The Priméal brand responds to current food and environmental issues by providing diversity on people's plates plate and by participating in the development of environmentally friendly farming. 
It is a defender of biodiversity, in particular thanks to the control of our manufacturing processes, as close as possible to our supply chains, allowing us to work with a wide variety of cereals, seeds and pulses.
We are proud to accompany the transition to a more sustainable food system with more plant proteins, by supporting local farming practices that respect the natural balance.