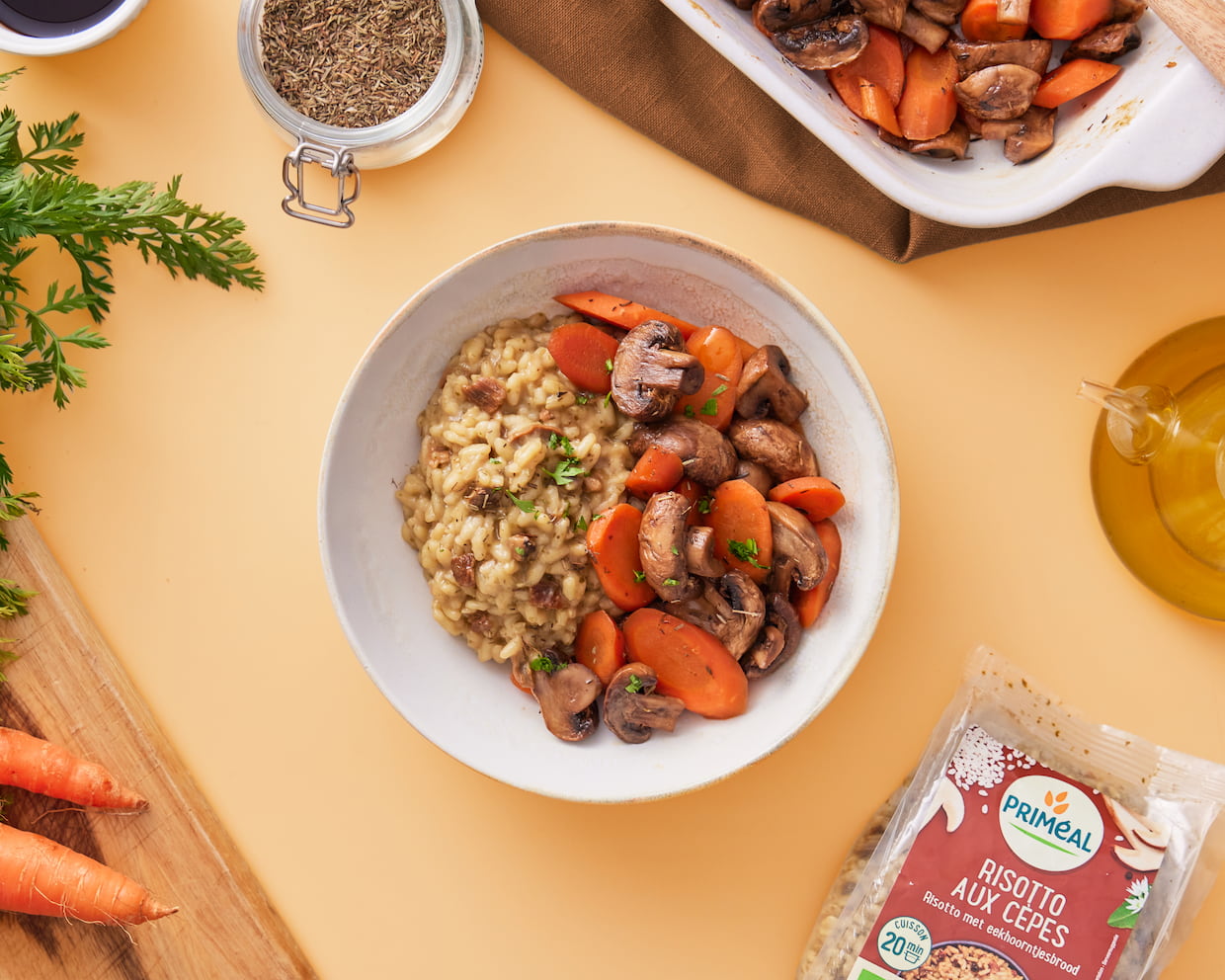 ROASTED CEP MUSHROOMS AND CARROTS, RISOTTO AND SEEDS
Autumn has arrived on our plates with this new recipe! With this delicious risotto and cep mushrooms recipe, you can prepare the base for your bowl in just 20 minutes! Then add flavour and texture with some extra mushrooms and carrots. A simple organic and veggie meal.
4 Persons
30 minutes
Cooked in water and oven
Components
4 large carrots
250 g fresh mushrooms
250 g Priméal risotto and cep mushrooms
2 small sprigs of thyme
2 tbsp salted soy sauce
olive oil
salt and pepper
Recipe
Step 01
Step 01 Preheat the oven to 200°. Remove the earthy stems from the mushrooms with a knife. Wash the carrots and mushrooms in clean water. Cut the carrots into strips. Cut each mushroom in half.
Step 02
Coat the vegetables with the soy sauce, a drizzle of olive oil and the leaves from the sprigs of thyme.
Step 03
Spread on a baking sheet and bake for 20 minutes.
Step 04
Meanwhile, for 4-5 people, pour the sachet into a high-sided frying pan with 850ml of water. Simmer uncovered for 20 minutes over low heat, stirring regularly until all the water is absorbed.