CREATING PLANT-BASED PLEASURE
Since the discovery of quinoa, Priméal has been keen to promote the diversity and richness of plants to as many people as possible. The company uses its unique know-how in combining flavours to create delicious, innovative and original combinations and recipes that are easy and practical to use in everyday life. The result is an explosion of colours, tastes and health-enhancing benefits in every dish, to delight every palate every day.
ORGANIC BUT NOT ONLY!
Priméal recipes are invented in Peaugres, in the Ardèche. 
The brand has made innovation around organic plants its hallmark for over 30 years. 
Resolutely visionary and optimistic, it constantly renews its offer, pushing the boundaries of tastes and associations: split pea & hemp discovery mix, lentils and bulgur, quinoa spaghetti with tomato, pink Camargue rice... Priméal plays the taste and colour card to put a bit of magic on every plate and enable everyone to discover the richness and many benefits of cereals, seeds and legumes.
DISCOVER OR REDISCOVER THE DIVERSITY OF PLANTS
Priméal's mission is to make cereals, seeds and pulses attractive. Re-enchanting the plant world firstly means putting more taste and variety on the plate.
Colours and flavours are provided by spices, herbs, etc. Priméal also strives to help people discover or rediscover forgotten cereals that are totally unknown to our palates. This objective has been supported since the company was founded by the creation of its first organic supply chain for einkorn from Haute-Provence.
From Beluga lentils to millet, amaranth and chickpeas, Priméal offers an incredible choice of cereals, oilseeds, pulses and vegetables, which it enhances with its unique know-how in blending.
The result is an explosion of colours, tastes and health-enhancing benefits in every dish. Tasty, innovative and original combinations that delight the French every day.
Priméal strives to offer protein-balanced plant-based solutions for flexitarian people, as well as numerous alternatives to meat as part of a vegetarian or vegan diet. With Priméal, varying the plant-based pleasures is both simple and practical. 
PRIMÉAL MAKES A PLANT-BASED DIET ACCESSIBLE
Reducing cooking and soaking times, making everyday life easier and making products that at first glance seem complicated to cook accessible - that's what Priméal's innovation is all about.
This simplicity translates into "ready-to-use" products that can be cooked or reheated in just a few minutes. 
Priméal offers many references that do not require pre-soaking and cooking times that are as short as possible to increase the number of opportunities to enjoy them.  
FLAVOUR FIRST
Innovation to drive flavour and promote a plant-based diet has been Priméal's motto since its creation. Our flower couscous, created in 2011 and a real bestseller for the brand, is a good example. Priméal was also a pioneer in combining cereals and pulses with its "Mélo" range. 
For those who enjoy cooking, Priméal offers a wide range of raw products that can be combined as desired. Priméal is shaking up organic plant-based dining habits and is reinventing them to make our meals more appealing.
42
different varieties of cereals and pulses

All stakeholders in your well-being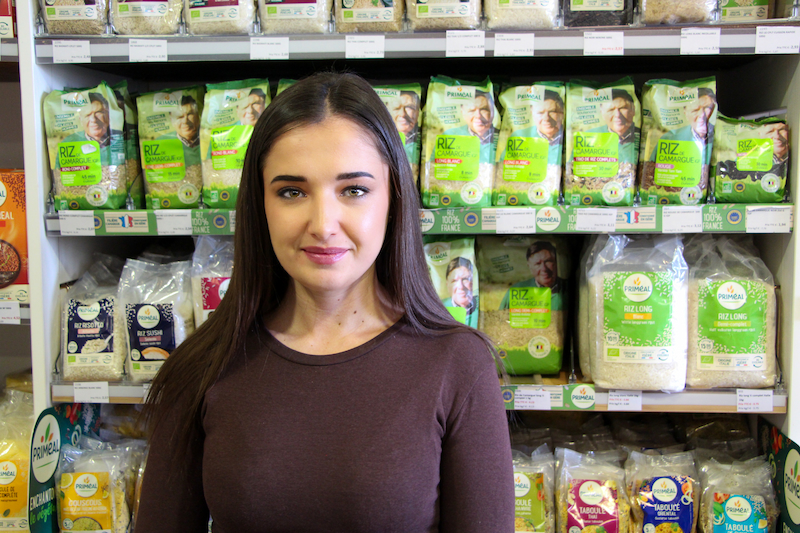 Testimonials
As an avid consumer of Priméal products, I am equally proud to work for this pioneering plant-based food brand. Priméal is not only my job, but also part of my daily life. Quinoa, gourmet mixes, pulses: a vast range of products that allow me to prepare healthy, varied and really tasty meals! The added benefit to my mind? In addition to its many products, in Priméal I also discovered a brand that is committed to producers, the planet and consumers, and that is no mean feat!